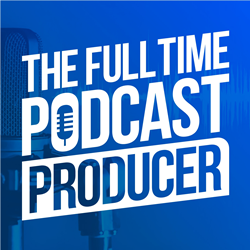 A professional podcast producer helps others launch and take their podcasts to the next level
"Although podcasting is a household term, it's not yet a household tool." isaac smith

NEW YORK (WEB PR)
November 22, 2022
Isaac Smith has worked in audio production for eight years. Smith has worked on over 20 unique podcasts and specializes in guiding new podcasters through the process of creating, launching and maintaining their shows. Now he's bringing his expertise to the airwaves, hoping to reach even more potential hosts and those looking to take it to the next level.
Although podcasting is a household term, Smith says it's not a "household tool" yet. He compares the platform to the YouTube of twenty years ago – entertainment more than education. Since podcasting is in its infancy, Smith encourages his listeners to incorporate this valuable information delivery tool into their profession now.
Smith hopes to convince podcasters to think like a producer responsible for creating an asset, rather than an occasional content creator who experiments. Therefore, the show targets two audiences, those who want to leverage a podcast as a business asset and those who already know how to produce a show but want to turn that skill set into a source of income.
The full-time podcast producer will be broadcast every Tuesday and Thursday in a short format of 10 to 15 minutes. Smith covers topics such as: (1) the monetization option in podcasting that nobody talks about, (2) content-based networking, (3) show length and ratings, (4) the title SEO and (5) how to ensure your podcast is an asset and not a liability. Smith teaches tips and tricks for building a podcast production business that can be leveraged to achieve financial goals.
Whether you're planning to get your podcast off the ground or want to take your production game to the next level, subscribe to The Full Time Podcast Producer as your go-to resource for pure podcast education.
Produced by Life's Difficult MediaThe Full-Time Producer's Podcast will launch on Tuesday, November 22, 2022 and will be available on all of your favorite podcasting platforms and lifestough.com.
Subscribe now: Apple | Spotify | Amazon/Audible
follow us on social media to learn more about all the ways we're growing here at Life's Tough Media!
About Life's Tough Media:

Founded in 2019, Life's Tough Media is a growing media production company whose mission is to connect people and each other through innovative podcasts, films, documentaries and books. The brand focuses on building community, empowering audiences, and teaching people how to be "tougher" than their situation and how to reinvent themselves. Founder Dustin Plantholt says, "We are starting a movement and changing the world, one heart at a time, freeing others from shame, guilt and anger. That's life… life is tough… but YOU can be TOUGH! For more information on offerings from their podcast services division, please visit lifestough.com or email [email protected]
Share the article on social networks or by e-mail: