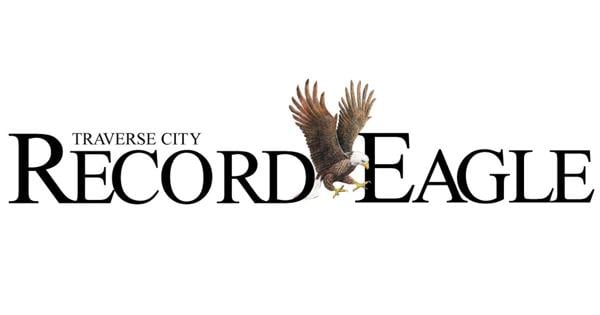 Attendees Rally Around Diversity at 2022 Pure Michigan Governor's Conference on Tourism | Business
TRAVERSE CITY – Travel Michigan's Dave Lorenz sees the issue of diversity, equity and inclusion as a collaborative – and essential – part of Michigan's tourism industry, now and in the future.
In fact, the topic of inclusion will be front and center at the 2022 Pure Michigan Governor's Conference on Tourism, taking place April 19-21 at the Grand Traverse Resort and Spa in Acme.
The theme for this year's conference of professionals from across the state is "Making Music Together."
"Each of us has the opportunity to make changes," Lorenz said in a recent interview about the lack of diversity in tourism.
"We can use our voice as an instrument and we can make a loud noise. But when we all come together as an orchestra, think of the beautiful music we can make. Think of how much we can accomplish when we collaborate on these difficult issues. »
The annual three-day conference is an opportunity for tourism professionals to share ideas and "discuss issues", Lorenz said, with seminars, keynote speakers, information booths and networking opportunities. The conference, which often alternates between Grand Rapids, Detroit and Traverse City, also recognizes professionals for their efforts throughout the year.
Some 500 attendees are expected, making this an excellent opportunity to address some of the conference objectives.
Zoe Moore, an inclusive hospitality consultant and strategist who spoke at the conference last November in Detroit, will present a few different sessions at the conference.
Its "Diversity is not a Monolith" is a panel discussion with professionals from diverse backgrounds to represent different social identities.
They will have a "conversation" about how destinations can be marketed to a wide range of individuals by making sure to "create welcoming environments … in a non-performing and strategic way," Moore said.
"And that's by listening to each individual and creating an authentic message," said Moore, an independent consultant with more than 15 years of training experience who is also a 12-year veteran of the U.S. Army.
She will also provide 'social equity response' training during the conference to explore ways to 'enhance cultural skills and knowledge by examining bias, emotional intelligence and critical thinking,' according to the program. of the conference. (See the full conference program at michigan.org/industry.)
"In the hospitality industry, I discovered there's an assumption that because we're in this industry, we're automatically hospitable," Moore said.
"But what we don't often do is have these very difficult conversations when we're dealing with social conflict or social injustice."
Moore will use some of the same de-escalation tactics she learned in the military, but bring them more into a social setting.
"How do you react when your heart races, when you feel uncomfortable and you really want to run away and avoid conflict," she said. "As industry leaders, I want us to engage with each other and have healthy conversations."
As on-site host, Trevor Tkach of Traverse City Tourism is pleased to welcome conference attendees to the area, known statewide for its wine tours, restaurants, National Cherry Festival, airport world-class and its proximity to natural attractions such as Sleeping Bear. Dunes National Lakeshore.
Even with his notoriety, he knows the region needs to do more to attract a wider audience.
"I feel like we've made tremendous strides at Traverse City in providing a variety of quality experiences," said Tkach, who is president and CEO of Traverse City Tourism. "And the more we go out and capture people in the moment, the more diversity we've seen from year to year. I think that's proof of progress.
"We still have a long way to go, but it's nice to see change. It's nice to see physically more diverse visitors coming to the market, having a good time, sharing it on social media, coming back and bringing friends.
Lorenz said the topic of inclusion is broader than race, gender or sexual orientation. He said this also includes "people with disabilities" and other marginalized communities. He plans to challenge the tourism industry at the conference.
"What are we doing to solve all these problems? " he said
"It's simply said and summed up this way: if we fail to better understand and appreciate each other's perspectives, our needs, our challenges and our fundamental desire to be treated with respect and dignity, then we will never advance this state in no other area. , either. It's the potential of travel and tourism. We can have not just economic impact…we can have social impact for positive multi-generational impact.