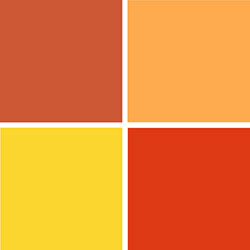 Blue Tees Golf appoints a project manager
[ad_1]
Blue Tees Golf, a manufacturer of range finders and golf accessories based in San Francisco, Calif., Has selected Sarah richardson oversee communications and cross-functional collaborations as a project manager.
"The appointment of Sara as Project Manager is critical to the continued growth of Blue Tees Golf. His ability to focus our remarkably busy departments and their teams will help them achieve key milestones and goals. I know she will help us all keep moving forward on corporate goals, "said Taylor Herber, vice president of sales, Blue Tees Golf.
Richardson will also be responsible for identifying, hiring and managing outside consultants, establishing promotion and licensing divisions and partnering with the company's sales team to facilitate sales channels.
Prior to joining Blue Tees Golf, Richardson was International Sales Project Manager at Strideline where she developed and implemented strategic projects to acquire targeted partners in order to increase revenue. She has helped launch new products and marketing initiatives and streamline processes for Salesforce CRM. In addition to working at Strideline, Richardson worked at IBM as a cybersecurity sales project manager for C suite professionals in state and local government, healthcare, and higher education.
"I look forward to being the liaison between management and the various departments. My role will prove to be beneficial for the communications, sales and processes that should help the business as a whole, which is exciting, "said Richardson.
[ad_2]