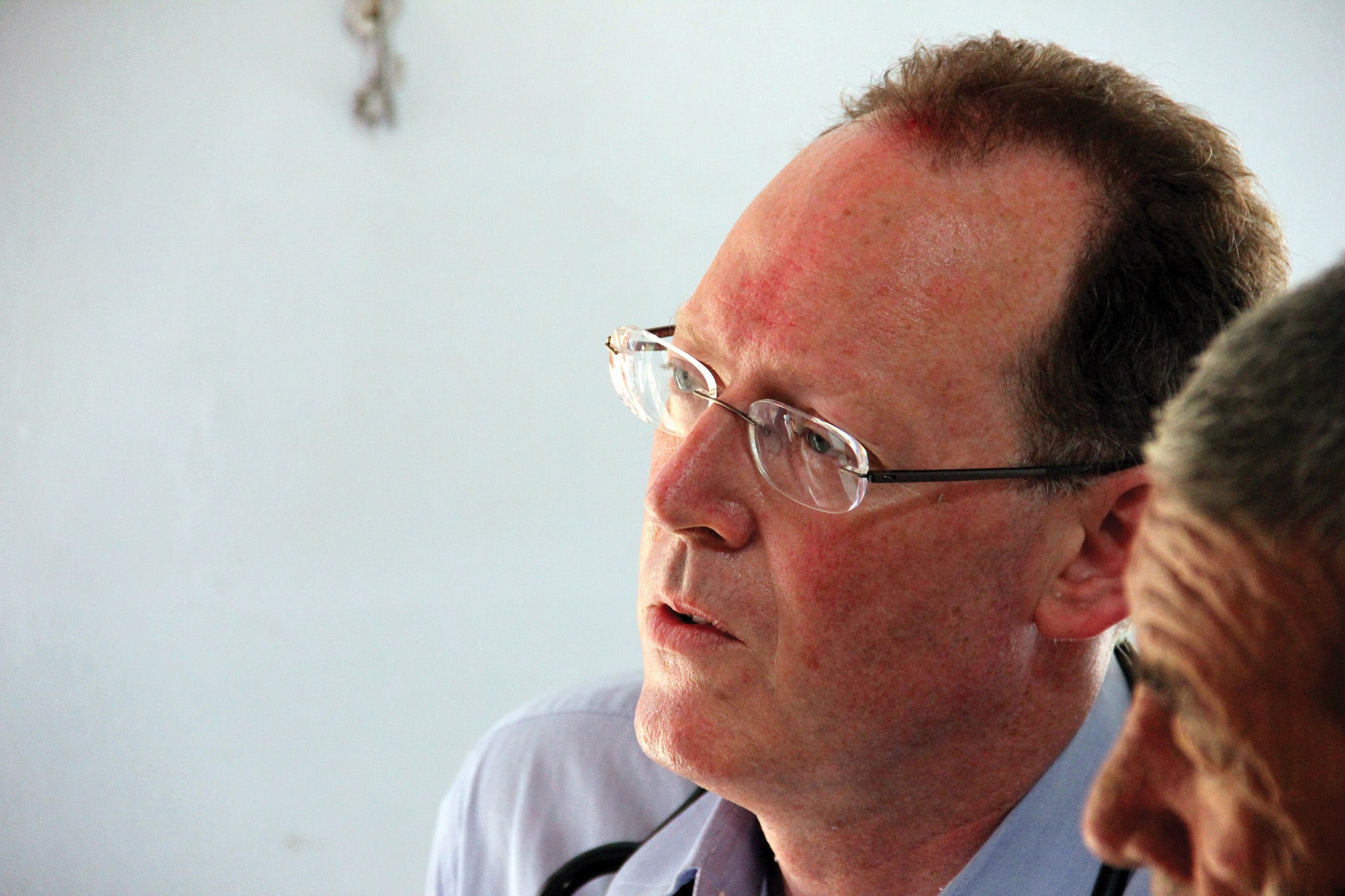 Dr Paul Farmer dies at 62
Dr. Paul Farmer was a world-renowned physician and philanthropist who graduated from Hernando High School. He was co-founder of Partners in Health (PIH) and remained the chief strategist. He died on February 21, 2022 in Rwanda from an acute cardiac event. Dr. Farmer was only 62 years old and left behind a wife Didi Bertrand Farmer and their three children.
Partners in Health started in Haiti in 1987 and provided AIDS/HIV treatment in rural areas of Haiti. This project was known as Zanmi Lasante (which in Haitian Creole means "Partners in Health"). The non-profit organization now focuses on community health projects around the world. Partners in Health's mission is to "provide a preferential health care option to the poor. By building long-term relationships with sister organizations based in contexts of poverty, Partners In Health strives to achieve two overarching goals: to bring the benefits of modern medical science to those who need it most and to serve as a antidote to despair. »
PIH expanded to a number of countries and focused more on fighting disease, poverty and human rights. PIH now serves 1,000 patients a day free of charge in Haiti. PIH is active in Liberia, Sierra Leone, Russia, Navajo Nation, Peru, Mexico, Haiti, Lesotho, Rwanda and Malawi.
In addition to co-founding Partners in Health, "Paul Farmer, MD, Ph.D., was a professor at Kolokotrones University and chair of the Department of Global Health and Social Medicine at Harvard Medical School, chief of the division of global health equity at Brigham and Women's Hospital in Boston". He has won numerous awards, in addition, he was "a Fellow of the American Academy of Arts and Sciences and of the Institute of Medicine of the Academy of Science, from which he received the 2018 Public Welfare Medal.
Dr. Farmer graduated from Hernando High in 1978, where he served as class president. In 1983, before entering medical school, he was in Haiti laying the groundwork for what would become a revolutionary way to bring health care to impoverished communities. He graduated from Harvard with an MD and a Ph.D.
Dr. Sanjay Gupta, CNN's chief medical correspondent, wrote an article about him titled "The man who inspired me to be more selfless." Ben Affleck and Matt Damon have produced a documentary film about "How Three Young Activists Saved Millions of Lives", titled "Bending the Arc". One of these three activists is Paul Farmer.
Dr. Farmer practices what he preaches. He personally provided health care in rural Haiti. He speaks Creole and has won the trust of remote villagers. He divided his time between Rwanda, Haiti and other regions.
Dr. Farmer has received numerous awards for his humanitarian service. Dr. Farmer was awarded the MacArthur Fellowship in 1993. He donated the $500,000 awarded with the grant to enable Partners In Health to establish the Institute for Health and Social Justice. Former President Bill Clinton presented Dr. Farmer with the Forbes 400 Lifetime Achievement Award for Social Entrepreneurship in 2015.
Dr. Farmer rose to international prominence in 2003 with author Tracy Kidder's best-selling book "Mountains Beyond Mountains: The Quest of Dr. Paul Farmer, a Man Who Would Cure the World." Tracy met Dr. Farmer in Haiti in 1994 and wrote the book tracing his life as a physician and anthropologist with a focus on his work fighting tuberculosis in Haiti, Peru and Russia.
Dr. Farmer was an influential authority on the health care needs of impoverished areas. He is widely quoted by the media and his articles and commentaries are widely disseminated. He is known for his acerbic wit, some of his quotes can be quite biting. Asked about American health care, he replied, "I've been asked a lot about my views on American health care. Well, "that would be a good idea", to quote Gandhi. He also said, "The idea that some lives matter less is at the root of all that is wrong with the world."
He also remarked, "It is very expensive to give bad medical care to the poor in a rich country."
This important global figure has his roots in Hernando County. At one point, his family lived on a school bus and now he's one of the most well-known people to come out of the county. He is held in high esteem by major figures including world leaders, celebrities, other philanthropists and medical professionals. He describes himself as "the doctor of the poor". It works to improve health care for the poor around the world. His departure is a loss for all of us.