Ecommerce Partnerships Account Manager – London – £ 35-45,000 (AE1786)
Work closely with your accounts to develop and execute common business plans and build brand awareness through marketing and promotion activities, always seeking to improve the customer journey
Do you want to be part of a dynamic hairstyling and beauty brand?
Do you have a strong online sales experience in skin care, hair care or other FMCG products?
You are a junior account manager or executive with experience managing pure player accounts such as Amazon, Cult Beauty and Feel Unique.
With a highly strategic approach, you will be responsible for planning and executing key initiatives to ensure brand visibility with online partners while achieving sales goals.
You are good at building relationships and working with cross-functional teams. You are confident in presenting and influencing stakeholders both internally and externally.
You will implement strategies and identify business development opportunities, supported by clear plans, working closely with the trade, commerce and design departments to ensure organizational alignment.
Your excellent business conscience enables you to successfully manage and analyze sales activity, performance and trends. You are first-rate in strategy, forecasting, monitoring inventory commitment, prices and margins, with a P&L responsibility.
You will work closely with your accounts to develop and execute common business plans and build brand awareness through marketing and promotion activities, always seeking to improve the customer journey and touchpoints on their Web sites.
Support cross-channel efforts, provide relevant guarantees and organize assets for each partner.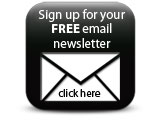 You will work in an exciting and friendly office environment where everyone has a 'roll up their sleeves and get stuck' attitude.
Featured Companies