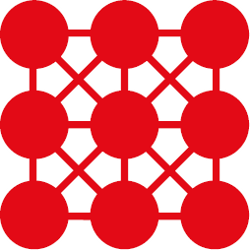 Editor's job, Johannesburg, Malvern East
| | |
| --- | --- |
| Site: | Johannesburg, East Malvern |
| Remote work: | Some telecommuting allowed |
| Level of education: | Diploma |
| Job level: | Medium/Senior |
| Own transportation required: | Yes |
| Travel requirement: | Occasional |
| Type: | Permanent |
| Company: | Crown Publications |
job description
The successful candidate will be responsible for:
Management and planning of print and digital editorial content.
Coordinate online and print publishing cycles and manage content areas.
Establish publishing standards and set goals and expectations.
Generate stories in alignment with target audience preferences.
Oversee layout (artwork, design, photography) and check content for accuracy and errors.
Proofreading, editing and improving the stories or pieces provided.
Cooperate and liaise with designers, photographers, advertising representatives and PR agents.
Manage title website (i.e. provide content) and weekly e-newsletter.
Management of social media extensions of the title.
Terms
Advanced degree in journalism and/or digital marketing, with a strong interest in the digital sphere.
At least 10 years of experience in business-to-business publishing.
Knowledge of B2B process for interview, approval, etc.
Solid technological prowess: Word, Excel, Outlook etc.
Excellent writing and editing skills in English, as well as organizational skills.
Proactive and autonomous with a strong sense of responsibility.
Able to work accurately under time pressure.
Able to interview and write unique content, aggregate and edit copy.
Company Description
Crown Publications (Pty) Ltd is an independent business-to-business magazine and digital publishing company that has been publishing trade publications for over 30 years. It focuses on electrical, mining, capital goods, construction, chemical and mechanical engineering. We are currently actively recruiting an editor for our CAPITAL EQUIPMENT NEWS title.
Posted 14 Feb. 2:02 p.m., Closing date Feb 21