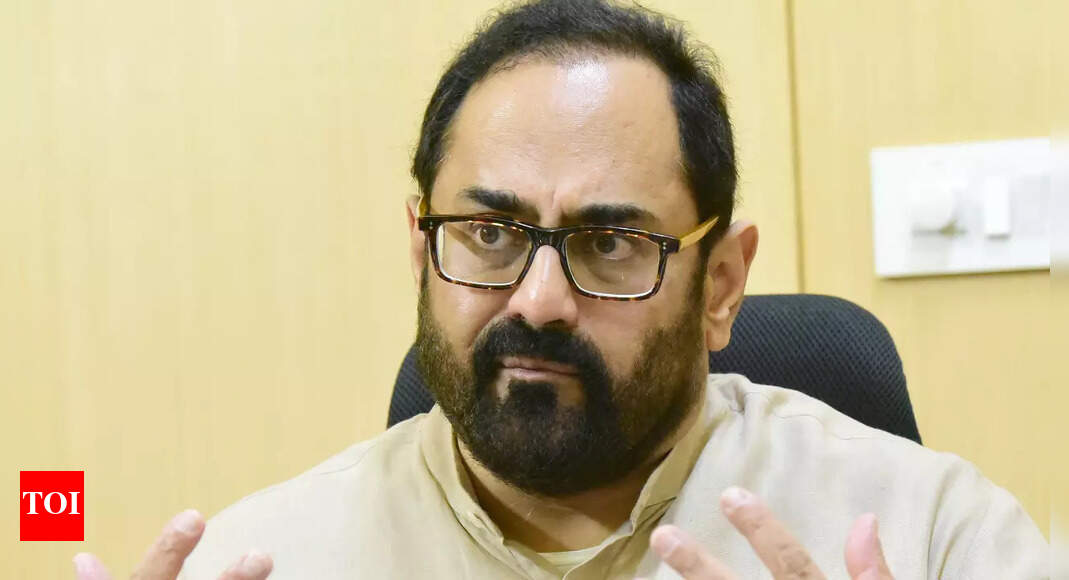 "Government wants Big Tech to pay media for content" | India News
NEW DELHI: The government is seeking to Big tech majors Google (which also owns YouTube), Meta (owner of Facebook, Instagram and WhatsApp), Microsoft, Apple, Twitter and Amazon pay Indian newspapers and digital news publishers a revenue share for the use of their original content, following a position already taken in Australia and to some extent in the European Union.
The move is being mooted through regulatory interventions, which could occur through revisions to existing IT laws, State Minister for IT and Electronics Rajeev Chandrasekhar said.
"The market power over digital advertising currently wielded by Big Tech majors, which puts Indian media companies at a disadvantage, is an issue that is being seriously considered in the context of new legalizations and rules," said Chandrasekhar to YOU. , in perhaps the first official statement from the Indian government on plans to make global internet giants pay for the use of news/information generated by independent news and publishing outlets.
Global digital and social media platforms have benefited enormously from the rapid spread of the Internet and smartphones, and have been successful in capturing advertising revenue as well as viewership (print and video). Newspapers and digital news publishers say this growth has been fueled by original content created – and paid for – by them, among other factors.
The government believes that the growth of social media and tech platforms has only resulted in "consolidation of market power" with a handful of Big Tech companies, leaving many original content creators at a disadvantage. "News publishers have no bargaining power, and this needs to be addressed through legislation. This is an important issue for us," Chandrasekhar said.
In India, the issue was raised by the Digital News Publishers Association (DNPA) and the Indian Newspaper Society (INS) who approached the Indian Competition Commission (ICC), a fair play watchdog, against Google, accusing the abuse of dominant position in the news. aggregation to impose unfair terms on news publishers.
While the ICC ordered an investigation against Google into the allegations, the INS said in its complaint that it had "highlighted the fact that the producer/editor of news that is made available in digital format, is not paid at fair value for their content, although they have invested heavily in creating appropriate content for customers, who search for news using the Google platform."
The Indian newspaper and digital publishing bodies said several countries, including Australia, France and Spain, have passed legislation that requires tech companies, including Google, to adequately compensate producers of content for the use of their content and search results.