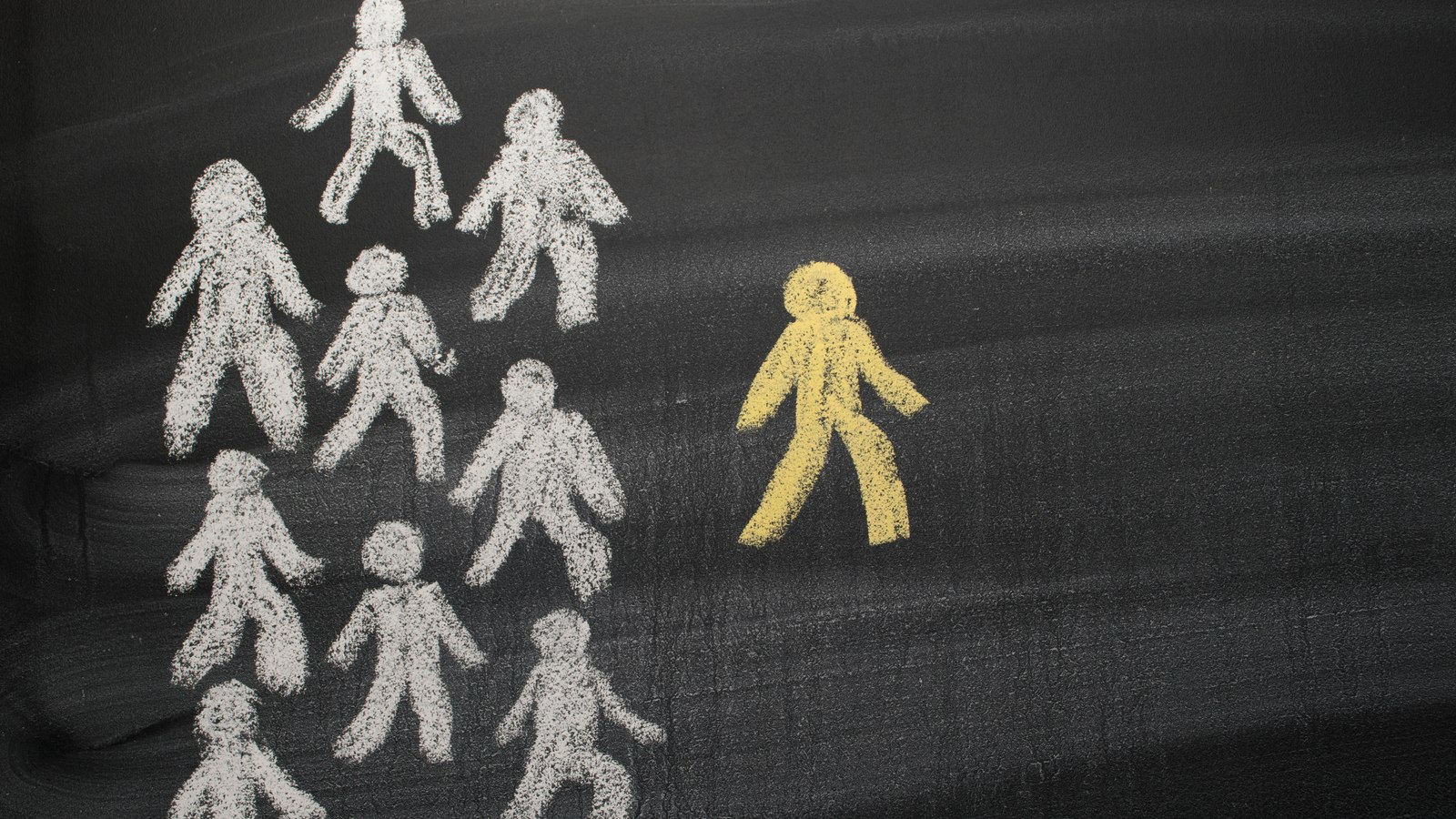 How law enforcement officers can pass the oral jury interview
One of the most common prompts in an oral jury for police and correctional officers is, "Tell us about yourself" or, "Tell us why you think you would be a good candidate."
What the board is trying to assess is your readiness to perform the essential job functions needed to be successful on day one.. In other words, what have you done (recently) that demonstrates your ability for the job? The skills they are looking for relate to performing administrative, tactical, operational, personnel and supervisory roles, rather than the variety of positions you hold within the department. Reviewers ask you to connect the dots between your current and past assignments to the next promotional role.
You can provide them with reassuring examples (success stories) that "demonstrate" your knowledge, skills and abilities (KSA) and your willingness as a supervisor to add value to the achievement of their goals and objectives. Remember that it is not about your goals, but theirs, which are to select those who are best prepared to perform at this level.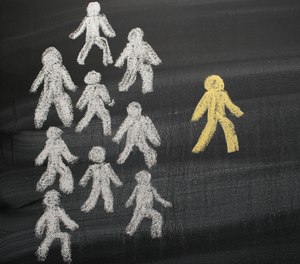 Don't bury your experience
Many applicants simply give a timeline of their past assignments and unfortunately bury the lead at the end of that timeline, where often the most relevant experience is found. Candidates are essentially interviewed for the wrong position – the one they are in now – and neglect to speak to real supervisory and management KSAs. These include supervision, management, direction, organization, evaluation, staffing, training, assignment, reporting, planning, staffing, scheduling, direction, delegation, coordination, reporting and budgeting. Unless you can show how your experience demonstrates these skills, you may not reach the points necessary to advance to the next level. Don't let anyone fool you… it's all about the POINTS!
You want to try and get as many points as possible on your score sheet, and the best way to do that is to "prove" that you have the skills they are looking for. The truth is that a sentence, or even a word, can make the difference between being number one on the list or number twelve. Promotions are often separated by 1 / 100th of a percentage point!
When you come out of the interview and realize you forgot to add that you just finished your degree in public administration, summa cum laude (graduate with academic distinction), or have graduated from the state or local supervision course, received a commendation for developing, planning and managing a crime reduction plan involving members of the community, or devised a cell extraction tactic that was adopted by the state's correctional authority, you'll wish you could come back running and say, "Oh, wait! I forgot to tell you the best!
You have more control over your interview than you might think – it's all in your preparation where you practice focusing on transferable skills related to KSAs. During the oral interview, it is up to you to highlight and prioritize the points that demonstrate your "proven" ability to assume the role.
Compare the candidate who simply talks about what they "would do" at work, and those who actually demonstrate what they "have already done" who meet similar criteria for the job. If you can weave "success stories" into your response, you will be a stronger candidate. Success stories are short snapshots showcasing the key skills that have been demonstrated.
Promotional interview preparation tip
Consider using the acronym CARS:
What was the challenge you faced?
What was the action you took?
What was the results of your action?
How was that a Success?
Describing your skills to an oral jury can be daunting. In fact, public speaking is the number one fear for many people. Look for opportunities to practice your speaking skills by giving presentations such as Toastmasters or community groups where you present your background and experience. Just remember that the keys to preparing and delivering effective speeches require you to ask yourself:
Who is your audience? Reviewers who are most likely two ranks above your current rank.
What's in it for them? Their motivation to listen is to select candidates who have demonstrated their level of readiness for the new position.
Tip for preparing the opening statement
Start backing up! While some will simply look for "tips and tricks" to prepare for a promotion process, those who can successfully demonstrate their leadership skills are more likely to do better in their interview.
Candidates often start with when they joined the department, number of years in the department, and a list of various assignments they've had, such as patrol, traffic, investigation, SWAT, K-9, detectives. For example, we often hear statements like, "I joined the police department on (date), and after police school I worked on patrol for six years. Then I was a K-9 manager for three years, then joined SWAT for two years. Then I worked in detectives, first in the robbery for two years, then in the heist for the last three years. (The dates are only examples.) Now I have decided that it is time for me to become a sergeant.
[RELATED: How to develop a winning opening statement]
Correctional officers may include: "I have worked as a correctional officer for the past six years, including two years in Special Custody Intervention Teams (SRTs) or Correctional Emergency Response Teams (CERT ). I am a certified defensive tactics instructor and non-lethal force instructor and teach at the correctional academy. I was also part of the cell extraction team and am certified in high risk inmate movement and transport. I am also trained in inmate suicide prevention and received two commendations for helping deter two inmates from attempting suicide.
Nothing that was said in any of the opening statements would have demonstrated your preparation for the position of frontline supervisor (or other supervisory / management positions). While there is nothing "bad" about it, consider the timing of your interview. You have very little time to "sell" yourself as the most "qualified" for the job. But you really "sold" us on the great work you do on patrol, SWAT, traffic or surveys, NOT which makes you more qualified for the position you are applying for.
Imagine going through your 'bio' and about to get to the part where you started taking supervision or leadership classes, finished your college degree, and received a commendation for handling a leadership situation. large-scale incident command, and the overseer says, "Sorry, your time is up …!"
Most interviews will also have script questions for you to answer. A more efficient use of your time may be to insert your current experiences that are more relevant to the sergeant's job, or whatever rank or position you are seeking.
However, and this is only one option, you can find works for you, start backwards!
Start with the job you currently have and work your way up, where you had the opportunity to practice the actual or related KSAs of the job you are applying for. Talking about positions you have held that have nothing to do with the new job may be interesting, but may not help you prove your level of "readiness" to reviewers.
In other words, if you are in a position where you can supervise, direct, direct, manage, train, delegate, plan, organize and plan, then you are already demonstrating your level of "readiness" to take on this new role.
If you have been on a specialized assignment for an extended period that has not allowed you to demonstrate your supervisory skills, you may need to rely on other skills transferable from former military jobs, private sector, d community / volunteer or parenting assignments to reassure you. panel, you can hit the ground while running.
For example: "While I have spent 30 years and have had various experiences, I have been able to use many of the same skills as a sergeant (or other rank), such as being part of a SWAT team. / CERT / SRT chief, training officer (training officers for recruits or probation officers have many of the same KSAs as a front line supervisor), shift commander, incident commander, handled cases investigation, coordinated with several agencies on projects or tactical operations. Experience in these positions has allowed me to demonstrate similar skills as a sergeant. As a result, I believe I am ready to step into the role of a supervisor.
Remember that every day is a free exercise to create your own CARS stories and improve others' perception of your supervisory and management skills.
And… don't apply for the job you already have!
NEXT STEP: Watch Police1's On-Demand Webinar on Assessment Center Promotional Interviews and Testing Tips