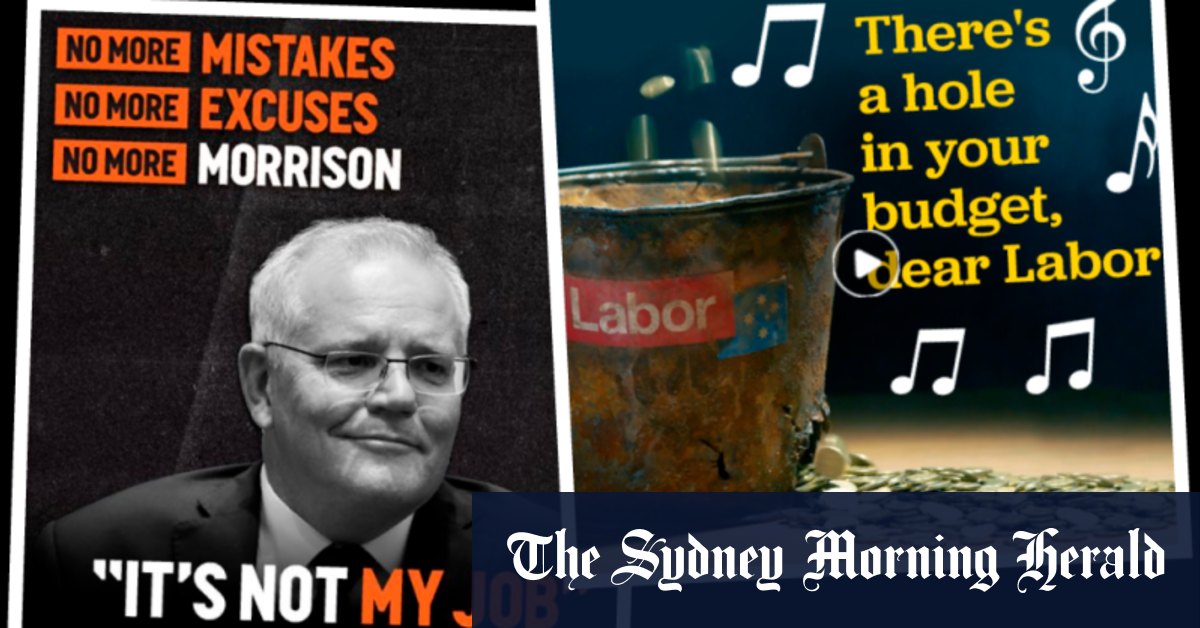 Labor spends more than Liberals on social media advertising
A key finding of Labour's internal election autopsy in 2019 was that the party had been overtaken by the Coalition online, despite a 160% increase in its digital advertising budget compared to its 2016 campaign. The report identified a lack of digital literacy in the party's upper ranks and found an "urgent need to significantly improve its digital campaigning capacity".
Both sides have launched about 20 negative ads each on both platforms in the past two days alone. Labor seeks to hammer home the themes of responsibility and trust, with ads featuring videos or stills of Morrison with text saying 'it's not my job', 'I don't hold a pipe' and "It's not a race".
Liberal adverts primarily target Labour's economic management, the bucket advert which received high rotation on TV has also been adapted for the web. It features a bucket with a hole and money flowing with the jingle: "There's a hole in your budget, dear job".
Marketing strategist Toby Ralph, who worked on John Howard's election campaigns, said voters can expect to be inundated with last-minute scare ads in the final run up to Election Day.
"Once the TV and radio press is cut, you're going to see social media expand and you're going to see all kinds of last-minute scares popping up," he said.
"As the campaign progresses, you become more and more negative because you seek to prove that the other side is incapable of running the country."
Loading
Ralph believes Labor is winning the ad war, naming the 'it's not my job' ad as the most effective of the campaign.
"Their ads are better and have more cut. The Liberals are right to focus on the economy, but frankly their only hope is to really scare people into telling them Labor is going to screw it all up," he said. -he declares.
"I think the answer to 'It's not easy under Albanese' is that it hasn't been easy under you either. That's the problem."