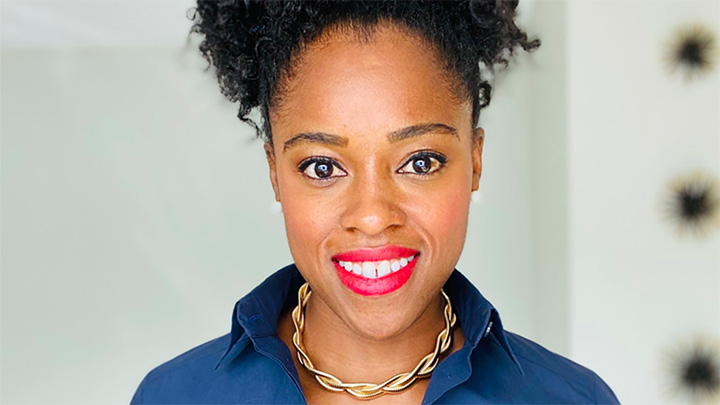 Courtesy of Shaniqua McClendon
The University of Alabama at Huntsville (UAH), part of the University of Alabama system, will celebrate the legacy of Dr. Martin Luther King Jr. on Thursday, January 13 from 3 p.m. to 5 p.m. with a virtual memento for the annual meeting Dr. Martin Luther King Jr. commemoration program organized by the Office of Diversity, Equity and Inclusion (ODEI). The theme for this year's event is "What are you doing for others? "
The special guest and guest speaker for this year's program will be Shaniqua McClendon, a political strategist who is the Senior Policy Director of Crooked Media, which hosts the popular podcast "Pod Save America".
A sought-after speaker and commentator on media, politics, voting and race, McClendon leads Crooked Media's political strategy and civic engagement program, Vote Save America, and created its successful volunteer engagement and fundraising program. fund for 2020, Adopt a State. Recently, she developed and hosted the Crooked "Rigging North Carolina" mini-podcast, which chronicled voter suppression and voter fraud in the state.
She appears regularly on the network's podcasts, including "Hysteria, What A Day" and "Lovett or Leave It", and has lent her voice to numerous other podcasts and live Instagram discussions in the political and fashion industries. of life. McClendon recently served as moderator of the Hammer Museum's Forum, a series of events addressing current social and political issues.
Prior to Crooked Media, McClendon served on Capitol Hill as political advisor to Senator Kay R. Hagan and legislative director to US Representative Alma S. Adams. While working for Representative Adams, McClendon spearheaded the creation of the first bipartisan HBCU congressional caucus. Originally from North Carolina, she began her career as a White House intern for President Barack Obama.
In addition to her media work, McClendon serves on the board of directors of Fund Her, the political action committee dedicated to electing progressive women to lead local and state governments, with an emphasis on support for women of color and first-time applicants.
The theme of this year's memorial program comes from a statement by Dr. King in 1957 to an audience at the historic Dexter Avenue Baptist Church in Montgomery: "Life's most persistent and pressing question is: 'What do you do for others? ""
This is a virtual Zoom event and prior registration is required.
---