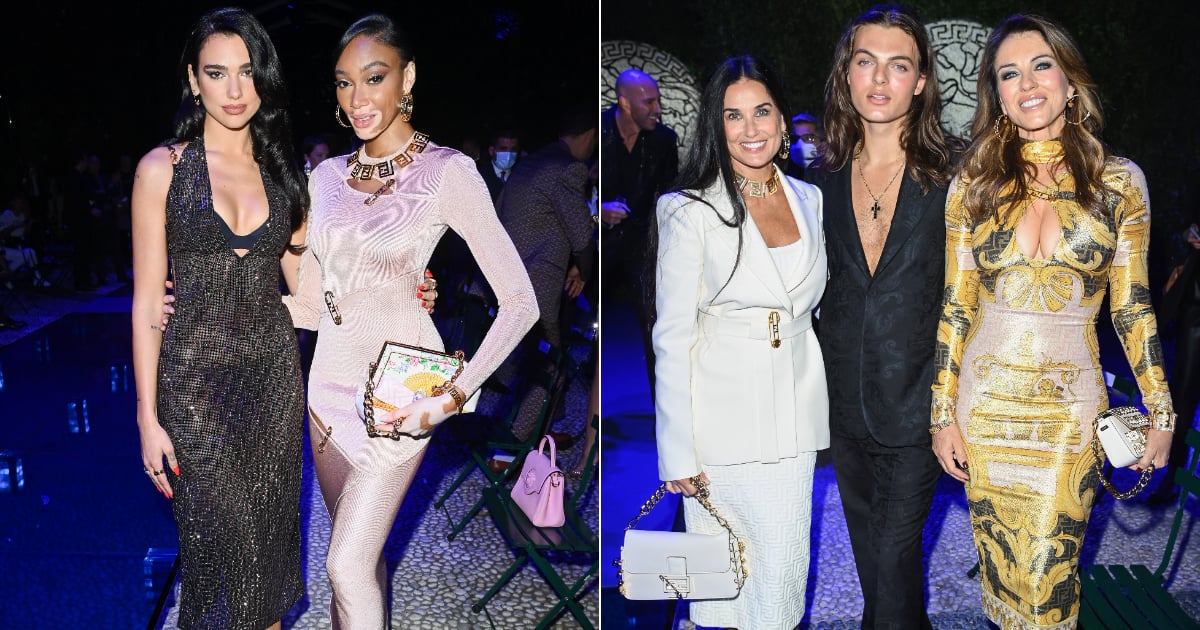 Versace by Fendi ("Fendace") Front row and collection photos
Versace by Fendi – or "Fendace" – is not a collaboration, but a spectacular fashion swap that celebrates the "friendship and cultural impact" of two legendary – and once rival, Italian luxury houses. To close Milan Fashion Week, Versace Creative Director Donatella Versace and Fendi Creative Director Kim Jones swapped roles for a single night to present two collections of 25 looks at the Versace family palace. on Via Gesù. As impressive as the new Fendace logo and iconic fusion designs were the star-studded front row and model lineup.
Versace by Fendi Spring / Summer 2022, otherwise titled Fendace or The Swap, has been modeled by '90s models Naomi Campbell, Karen Elson, Amber Valletta, Kristen McMenamy, Shalom Harlow and Kate Moss, as well as newcomers Gigi Hadid and Lila Grace Moss Hack. The sultry Versace silhouettes were recoded with the Fendi logo interwoven in sheer and glittering fabrics, the iconic Versace prints were given more boxy silhouettes similar to Jones' designs for Fendi, and the cozy knit dresses were covered in details. iconic Versace safety pins. In the front row were Dua Lipa, Niall Horan, Elizabeth Hurley and their sons Damian Hurley, Demi Moore, Addison Lee, Winnie Harlow and Iris Law.
Read on for the Fendace front row and sultry swap collection.