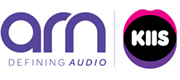 Video Producer – KIIS 1065
Video Producer – Kyle and Jackie O
As a member of ARN, Australia's recognized audio leader, you have the opportunity to share your voice on the future of audio. Audio is booming and we are defining it. We are artists. We create moments that movement people, and that people to move to. We invest in the smartest advertising, experts and innovations in audio. This gives us an unparalleled understanding of our audience and the content that moves them and helps us shape quality connections with our customers. It's our commitment to creating moments that move people that makes us memorable.
Why not come and be part of our story?
The Video Producer – Kyle and Jackie O the role is to amplify on-air content for The Kyle and Jackie O Show and KIIS1065, including interviews, live stunts, event coverage, as well as brainstorming and executing show ideas original online content to attract a digital audience
About the role:
Participate in Sydney's #1FM Breakfast, plan and implement a collaborative social media strategy to grow audiences on-air and online through video, audio and images
Connect with a world-class team of show producers and on-air talent to maximize creativity and generate cutting-edge digital content
Bring your creative ideas to the table and pitch original concepts to the content team and take charge to bring them to life
Capture and seek opportunities to amplify on-air content on online platforms during the show
Work quickly and under pressure to deliver breaking stories to our audiences
Be actively aware of changing audience trends and adapt show content to stay competitive and stay ahead of the game
About you:
Proven track record in producing engaging videos for online and social media
Excellent proficiency with Adobe Premiere, Photoshop and Audition
Comfortable with the first hours
Motivated by a fast-paced, high-energy work environment
Our culture:
We have four behaviors that make up our "Culture in Action" that describe how we act every day to create a great workplace:
aim high​ – We set big goals and work together to achieve them.
Own​ – We take personal responsibility for our actions and have a solutions mindset.
Be the best of yourself​ – We create the environment we need to thrive.
make a difference​ – We seek out all opportunities for improvement and seek out diverse perspectives to help us achieve this.
Bring your skills, genius and energy into our journey, please press the APPLY button and upload your cover letter and CV!
ARN is an HT&E company. For more details go to www.arn.com.au and connect with us via Instagram (@arndefiningaudio) and LinkedIn (LinkedIn /ARN) EEO statement. ARN is an Equal Opportunity Employer. All qualified applicants will be considered for employment without regard to race, color, religion, sex, gender identity, sexual orientation, age, national origin, alumni status protected combatant, disability, or other basis protected by federal, state, or local law.
Accommodation for people with disabilities
For people with disabilities who require further assistance at any point in the application and interview process, please contact the People & Culture team at the relevant state office: https://www.arn.com.au /contact-us